Rotational Mechanics You Can Understand For Baseball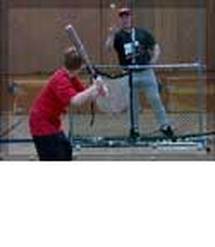 Our youth baseball dvd, has been one of the best selling in North America. "Beginners thru Little League, Explosive Rotational Hitting", is applauded for its simplicity, ability to be used for baseball and fastpitch, and for its simple presentation that parents and their kids can understand. It is also used as the base drills for a large group of high schools nationally.
With close to 300,000 views, the baseball youtube video clip below, describes the rotational swing and the base drills that we teach in this video.
View by clicking the below link
http://www.youtube.com/watch?v=9UqbfaUehJc
---